The research centre EASE aims at connecting to, and cooperating with an open and global research community to accelerate research progress in the implementation of the EASE research agenda.The EASE efforts dedicated to the end, run under the label openEASE. openEASE employs the following mechanisms: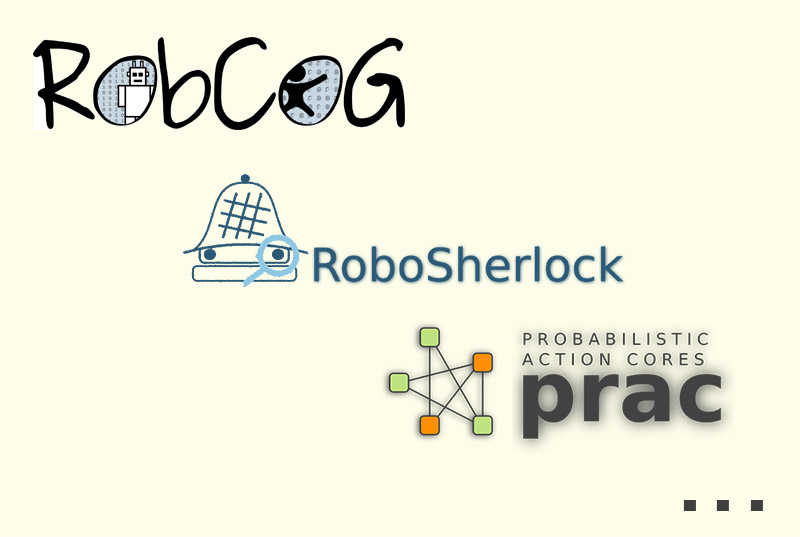 Open Source Software
EASE provides key software components for the cognition-enabled control of robotic agents. These components can be used free of charge and the source code is publicly available.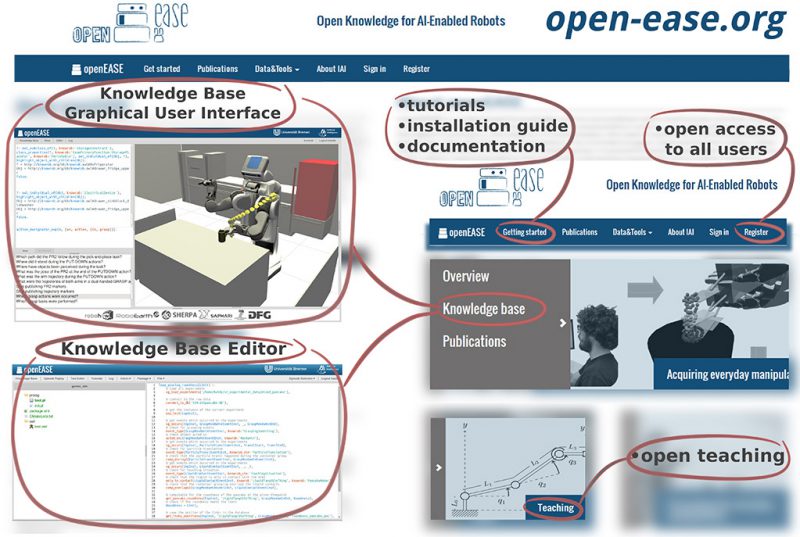 open EASE cloud service
EASE provides a web-based interface to interact with our knowledge infrastructure. Episodic memories of robots can be stored, retrieved and processed with this service by anybody on the world, for free.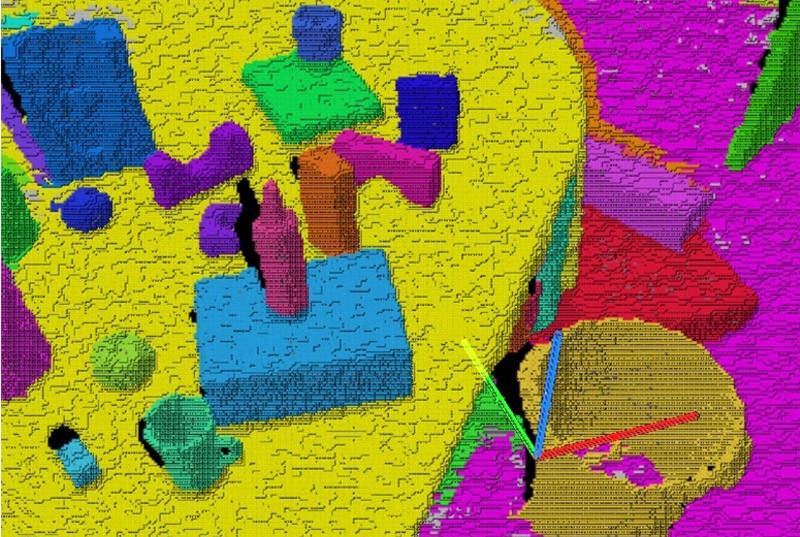 Open Data

EASE will share benchmark data sets as, for example the TUM kitchen data set with the research community.